5725 N. Sabino Canyon Rd | Tucson, Arizona 85750
Phone: 520-209-7700 | Fax: 520-209-7770
Early Release Hours: 8:00am - 1:30pm
K-AM: 8:00am - 11:00am
K-PM: 12:00pm - 3:00pm
School Hours:8:00am - 3:00pm
Office Hours: 7:30am - 3:30pm

Rob Henikman
Principal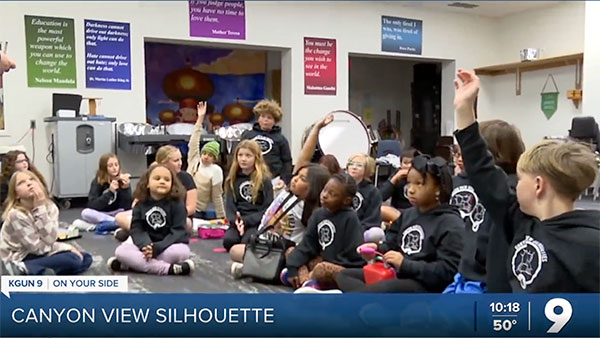 The Canyon View Silhouettes began last year with an overall goal to bring together students of color, working to ensure every student feels included and valued. This club started with one student's leap of faith, and a supportive Canyon View community helped make it happen. Learn more here.

Kindergarten Show & Tell
Families with kindergarten-age children (those who will be 5 years old prior to September 1, 2024) are invited to attend our upcoming Kindergarten Show & Tell experiences. To sign up, click here
December 4 and January 22, 2:00 p.m.
McKinney-Vento Act: Rights & Protections